Case Study
Campaign Manager helps Craig Orsini get his best stats.
Craig has been a Campaign Manager member for five years. After working with Lynn Kyle and his team, Craig gained momentum and decided to step away for a year and try to market solo. Although Craig did well on his own, he ultimately came back to Agency Access' Campaign Manager Program. With a solid plan and a streamlined marketing strategy in tow, Craig has been able to reach new clients and get some of his best statistics in years.
As his business grew over the years, Craig quickly learned that he needed to spend time doing what he's good at; directing or shooting. He also needed something cost-effective that would keep him on a consistent schedule. Cost per click and having access to his stats after sending an email was invaluable for Craig. In his opinion, Agency Access has mastered this which made joining our Campaign Manager program a no brainer. What truly sealed the deal for Craig? "The people, it's always about the people; the team!"
How We Helped Craig.
By joining the Campaign Manager Program and making the commitment to be as involved as possible for the full 15-months, Craig was able to eliminate mundane tasks such as searching LinkedIn and Goggle for creative contact info. Being a part of this program has saved Craig an incredible amount of time while giving him hot leads to follow up on and allowing him to be much more productive.
The Results.
Craig sets the bar high for himself, never genuinely allowing himself to "reach his goals." However, with an increased number of clicks and opens on his email promos, he feels that a deal is close, and when it does come, he can attribute it directly to Agency Access. Part of his success comes from being a self-proclaimed "data nerd"; "I constantly look at the data; it's what you pay for!". To measure success, you must harness the data and use it to your advantage to get the results you and your business are after. Craig's most recent email had the best stats overall since he started with Agency Access back in 2013.
"I'm pleased with this campaign, as you know I'm a bit of a tech geek and followed many of these hits to my site to see how deep they went. Something that hasn't happened in the past is that people seem to be keeping the email in their "inbox" and hitting it repeatedly; the data is just delicious! I am confident right now and feel things are lining up to be a strong 2020." - Craig Orsini
For Craig, it was essential to figure out his workflow and then implement a strong team of people and practices around that. It's all about your brand, keeping the brand relevant, and staying in front of the right people. Craig gets hits from the same email for months after sending it. He reported one prospect has gone to his site 18 times from just one email blast. Although there has not been a job awarded from this company, he is confident that his efforts will lead to something stellar.
About
Big on collaboration, conversation, and content creation, Craig's repertoire with creatives has earned him national campaigns shooting both still and motion work.
Specialties
Lifestyle, Healthcare, Travel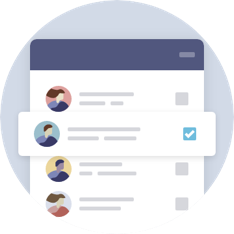 Grow your client list
with Agency Access
Already have an account?
An account with the same email address already exists. To continue, login to your account.
Login
14-day free trial

No obligation

Cancel anytime