Case Study
Campaign Manager helps Mark Lipczynski gain confidence.
Mark's journey with Agency Access began in 2010, but he didn't start fully utilizing the tools available to him until 2018 when his business took a nosedive. It was time to pivot; that's when Mark learned about the Campaign Manager program. After working on a portfolio build and website refresh with his consultant Jennifer Kilberg, he realized he couldn't do it all on his own. In 2019, with his team behind him and a consistent marketing strategy laid out by the Campaign Manager program in place, Mark's business was back to running like a well-oiled machine.
After pouring all of his time and money into marketing, Mark realized he wasn't going to get where he wanted to go doing it by himself. Having a strong visual voice, consistent email, and direct mail outreach, and ample follow-up are just a few challenges that Mark faced before he enlisted Agency Access. His main objective was to expand his reach beyond his local market while also being super strategic about to whom he was marketing.
How We Helped Mark.
By joining the Campaign Manager program and not having to worry so much about the mundane marketing tasks like organizing email blasts, conception, designing, printing and mailing direct mail, or searching for the right contacts to market to, he was able to save time and lend his focus to other aspects of his business. Being available and flexible for his clients is super important to Mark and a pillar of his business. By being part of this program, he gained the peace of mind that while he continues to create, his team works hard behind the scenes to help him reach his goals effectively and consistently.
The Results.
After having a less than ideal year in 2018, the Campaign Manager program was just what Mark's business needed to get back on track. By 2019, strapped with a consistent message, he started getting noticed by both his local market and out of state clients. With above-average open rates at 15%, it makes sense that he's seen an increase in inquiries and new business. Feeling less stressed and more productive, Mark has been able to reach more clients than ever before.
"Agency Access is a professional organization that understands the industry and represents photographers with sensitivity and thoughtful consideration. They're also good people who are good at what they do." - Mark Lipczynski
Mark wants anyone who is just starting to plan their marketing to consider how much there is to do. From figuring out your target market and list building to email and direct mail design and implementation, many moving parts can affect focus on other essential aspects of your business. Is it realistic for you to do it on your own? Will you be able to stay consistent? Getting your work out there is the goal; there's value in trusting a team of professionals to help you so you can focus on creating.
About
Mark is a commercial and editorial photographer. He has a natural ability to use directional lighting, graphic composition, scale and layers to create visual interest.
Specialties
Commercial + Editorial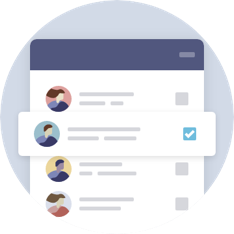 Grow your client list
with Agency Access
Already have an account?
An account with the same email address already exists. To continue, login to your account.
Login
14-day free trial

No obligation

Cancel anytime