Case Study
Brand Building with John Baker and Leif Heimbold
With a passion for filming fast-paced adventure, John Baker's career began in Aspen, Colorado, working for Freewheelin' Films. This motion picture production company produced a broad spectrum of broadcast television commercials and documentaries focusing on motorsports, horse racing, ultra-marathons, skiing, and travel. Clients included Fortune 500 companies, small and large ad agencies, and PR firms.
When the space program beckoned, he answered the call. As senior producer/director at Lockheed Martin, John met Leif Heimbold, where they worked together at the Space Systems division for over 15 years. After Leif completed a 2-year stint working with the NASA Kennedy Space Center broadcast group in Cape Canaveral, the two agreed it was time to create a partnership.
John and Leif had an idea; they wanted to work together, producing content and programming related to their passion for the rocket business. With a healthy relationship in place with the Denver, Colorado rocket builder, United Launch Alliance, they rolled up their sleeves and got to work. It was clear they were experts in their field, but how would they start a business, let alone find the time to do so? They needed help.
John and Leif knew the benefits of working with an agency that understood marketing. They didn't have time to cultivate as broad an audience of clients without outside help. John had tried several small business workgroups in Denver but found that the industries didn't align with what they needed. John and Leif needed help thinking bigger. How could they build a company from the ground up, one that was a leader in the industry they knew well – aerospace; yet could also appeal to industries with similar needs. After finding Agency Access via one of our ambassadors and extremely talented photographer, Lindsay Adler, John reached out and was quickly contacted. Introductions to the Agency Access team came next; they included creative consultant, Karen D'Silva, campaign manager, Wendy Correa, and a designer. They all began building upon what John and Leif had only started to create.
How We Helped John.
Working with Karen, Wendy, and their designer during the Campaign Manager program has been their golden ticket to getting their business off the ground, something John and Leif feared they'd never see. John noted Karen as being one of the most significant influences during this time; her enthusiasm and authentic interest in what John and Leif were trying to accomplish, made them feel valued and like they had a real chance to succeed. Karen brought a clear-cut strategy to the table. Without wasting any time, Agency Access helped them name their company, design logo artwork, conceptualize a website and its content, build a social media strategy, and create an email marketing campaign targeted to the industries relevant to their offerings. Gone are the days of chasing their tales, trying to figure out how to make their business take flight; with a little TLC from the team at Agency Access, their dreams become a reality right before their eyes.
The Results.
With the send of their very first promo on the horizon, John and Leif may not have the numbers to dictate their results, but they have plenty of other success markers. Within months, they were able to create a business - a name, logo + branding elements, a social strategy, and a marketing campaign. For John and Leif, the goal was not to be crazy busy but rather to be doing the kind of work they have been yearning for and doing it well. They can confidently say they've reached that goal and are looking forward to a momentous 2021. On top of that, both John and Leif feel primarily accountable for getting things done and staying on a consistent schedule with their consultant, Karen D'Silva. "We can't say enough about how important we feel Karen is to our future success."
"Karen has said it to Leif and me from the beginning, and it truly stuck with me, 'Your first impression could be your last impression if it isn't a good one.'" - John Baker
John + Leif wants prospective Campaign Manager members to understand the importance of being prepared to invest time in understanding who you are and what you want to do. A good, well-planned strategy is the most critical step to complete before you start marketing yourself to the community you are interested in working.
About
With a passion for fast-paced adventure, John Baker is pursuing his next chapter covering sports, travel and the aerospace industry.
Specialties
Video Production + Photography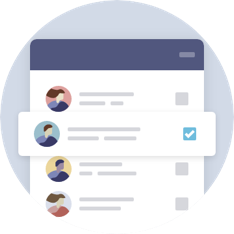 Grow your client list
with Agency Access
Already have an account?
An account with the same email address already exists. To continue, login to your account.
Login
14-day free trial

No obligation

Cancel anytime