Case Study
How Agency Access helped Richard Darbonne save precious time.
Richard has been an Agency Access member for just about five years. After doing all of his marketing himself, Richard realized that he might need a more objective eye for his portfolio as well as a larger pool of creatives to market himself. Richard was in the market for help that would be high-quality, affordable, and, most importantly, effective. Cue, Agency Access!
Before signing on with Agency Access, Richard felt that he had tried everything; from spending countless hours researching creatives to add to his marketing outreach to editing and printing his portfolio. It got to be too much, too stressful and time-consuming. Richard then decided it was time to enlist some help so that he could focus more on what he loves doing: being a photographer!
How We Helped Richard.
Although Richard is spending the same amount of time marketing himself, he finds it much more productive now that he is utilizing Agency Access' services. "The customer service is excellent; the database is extensive, and the communication is prompt and congenial." Richard is getting his work in front of more creatives than he ever was, creating relationships and brand recognition, which can lead to gaining new clients and more work.
The Results.
Removing the hours of printing his promo pieces, portfolio, and digging for creative's information not only got Richard's work in front of even more creatives, but he also saw increased website traffic since using Agency Access.
"Agency Access' services are high-quality, affordable, and useful. It removed hours of research and increased the traffic to my website and got my work in front of more creatives than I could have done on my own. It's opened me up to more work overall." - Richard Darbonne
At first glance, marketing always seems like something you can handle on your own. Until you dive deep into all the nitty-gritty details and realize, it's way more than you had anticipated. So, what does Richard want you to take away from his experience? Don't try to do it on your own! "It's impossible; save yourself the time and stress. Get the database and start reaching more creatives."
About
Richard's skills are called upon for magazines, ad agencies, and stock photo companies. He loves meeting and photographing people, especially those creative types like him.
Specialties
Lifestyle, Portrait + Editorial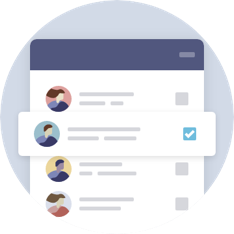 Grow your client list
with Agency Access
Already have an account?
An account with the same email address already exists. To continue, login to your account.
Login
14-day free trial

No obligation

Cancel anytime