Case Study
PICHA Stock Builds Their Brand in the U.S. With the Help of Agency Access
Back when PICHA Stock launched four years ago, they were extremely focused on Africa only. After three years, they decided that it was time to expand their mission and become an Afrocentric platform. To do that, they needed help to reach creatives in the U.S. With the help of Agency Access and consultant Karen D'Silva; they're able to extend their brand awareness across the globe.
The PICHA team always knew what they were looking for: an agency with an extensive database of contacts from companies that would purchase visual content. It turns out; they came to the right place. It was evident that to reach image buyers in the United States; they had to bring in external help. With no real contacts in the creative world, tackling this project on their own would have meant countless hours of research for which the team didn't have time. Agency Access offered not only the information and email addresses they were looking for but the knowledge they gleaned from working with consultant Karen D'Silva, a former Creative Director in the stock world, who understood the needs of a smaller agency like PICHA, was worth its weight in gold.
How We Helped PICHA.
After working with Karen on their branding and a new strategy for breaking into the U.S. market, they finally felt they were ready to begin their outreach. With the database in their back pocket and ton of new insight from the team at Agency Access, PICHA was able to launch their first-ever U.S. based marketing campaign. Working with their consultant was the most beneficial part of their experience, pushing them to have a more precise message and a more targeted approach to their new market. They needed to have a solid strategy as they began to dig their heels into the U.S. stock realm.
The Results.
With a few months still left on their campaign, the team at PICHA can say with confidence that without the help of Agency Access, their first U.S. based campaign would not have been possible. With an above-average click and open rate and a definite jump in their website analytics directly related to their email campaign, the early signs are incredibly positive.
"Working with our Consultant, Karen D'Silva, was extremely helpful. Her knowledge and understanding of the needs of smaller agencies like us were essential. Karen pushed us to have a clearer vision and message; it was monumental for us and our business to go through that exercise with her." - Josiane Faubert
Taking a step back to reflect on their experience with Agency Access, the team at PICHA wants you to understand that to get the most out of our time with us, that you have to utilize the power of our extensive database paired with the expertise of our team of consultants. You'll have a newfound confidence in your marketing, whether you're a seasoned pro or breaking into a new market like them!
About
Visual content provider of modern Afrocentric images that empower brands & businesses to tell richer stories creatively.
Specialties
Stock, Visual Content + Media Production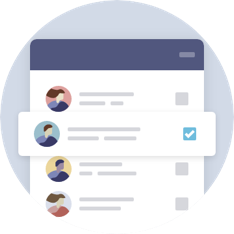 Grow your client list
with Agency Access
Already have an account?
An account with the same email address already exists. To continue, login to your account.
Login
14-day free trial

No obligation

Cancel anytime