Case Study
Portfolio Build Program sets Ashely Lippincott up for success.
Ashley has been an Agency Access Portfolio Build and Campaign Manager member for just about one year. In that year, she has made tremendous strides in marketing herself and solidifying her real photographic vision. It took one meeting with Jennifer for Ashley to know she was in the right place. After working with Jennifer Kilberg and her team on a Portfolio Build, which was "amazing," Ashley gained some significant confidence in her work and shifted quickly into a Campaign Manager program.
Before signing on with Agency Access, Ashely felt she tried everything she could to handle her marketing. While she had a pretty good handle on it, she thought what was needed was a second pair of eyes; another opinion on how to display her work; she was stuck. What about her work would resonate with her potential clients? Better yet, how would she find those clients? On top of that, Ashley knew she needed help with her Portfolio. It was unorganized and had so many "holes" that needed filling. It was a fluid motion for Ashley to move from the Portfolio Build right into our Campaign Manager program, allowing us to keep that fire and momentum while helping her get her work in front of the right people.
How We Helped Ashley.
Nothing can compare to the help Ashley received to build out her portfolio. It was step one in gaining more confidence in her work and how she would present it. The process to do along is overwhelming, and Ashley felt she was getting distracted by a million ideas floating around. Agency Access and Jennifer Kilberg kept her focused and on track. Currently, Ashely's designer AJ Estrada is creating some beautiful design for her emails and direct mail cards as part of her Campaign Manager program. Ashley feels much calmer now that she doesn't worry about branding or locating people to send her mailers. Agency Access has been crucial in coordinating all of this as well as curating her creative lists. Ashley has plenty of time to focus on her photography now that she signed on with Agency Access.
The Results.
The entire team at Agency Access has helped Ashley pinpoint and then reach her goals. Every step of the way, she felt supported, understood, and heard. "I wanted a portfolio, and now I have a beautiful one. I wanted to present an email and direct mail card that was clearly 'me,' My designer created that for me." Ashley says her newfound confidence in the work she now has is worth its weight in gold.
**"**I like not having to worry about branding on my designs or finding people to send the mailers to. Agency Access has been crucial in coordinating all of this as well as curating my creative lists. I have plenty of time to focus on my photography now that I've signed on with Agency Access." - Ashley Lippincott
Ashley's advice to anyone thinking about joining forces with Agency Access? "Just do it!" There are many tutorials for you to watch out there that explain how and what you should be doing, but nothing compares to professional help, not to mention that doing it DIY requires a lot more time and attention. There has not been one thing done with Agency Access that hasn't been worth "every penny spent."
About
Ashley grew up on the gulf coast of Florida and spent almost every weekend with her dad on their boat. He was the one who not only was at the core of her love for water but also unknowingly, introduced her to her love of photography. Fast forward to today, she's combined those two loves of hers, the water and photography, into one career.
Specialties
Lifestyle + Product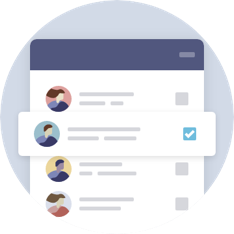 Grow your client list
with Agency Access
Already have an account?
An account with the same email address already exists. To continue, login to your account.
Login
14-day free trial

No obligation

Cancel anytime