Case Study
Teamwork made the dream work for Aleksandr Karjaka.
After trying his hand at self-promotion for ten years, Aleks realized that crafting a robust, relevant marketing strategy was not done effortlessly. He got his feet wet with Agency Access by utilizing our consulting and database services. There, Aleks met his marketing guru, Jennifer Kilberg. Eventually, he decided to upgrade to our Campaign Manager program and gain the team and support that he had been searching for all these years.
Still not feeling like he had found the right team to work with, Aleks began doing some research and stumbled upon Agency Access. He realized he could only do so much in the ways of artistry and building a photographic empire, so signing on with Agency Access seemed like a no brainer. Starting with the database was the first decision and got him interested as it saved months of manual research. After diving into the database, Aleks still had the nagging feeling that his portfolio was weak and needed professional guidance. Alex feels lucky to have found Jennifer and values the relationship they have built.
How We Helped Aleksandr.
Working with Jennifer and having access to our database, Aleks' finally feels his portfolio and website are an accurate representation of what he can do for future clients. Along with Jennifer, his Campaign Manager, Wendy, and his designer have been game-changers. Not having to worry about miscellaneous marketing tasks or backend operations has allowed Aleks to focus on building his business and the bigger picture.
The Results.
After implementing the campaign manager into his marketing, Aleks feels much more streamlined and able to focus on his future goals. Aleks is looking forward to sending out his mailers and emails to see all the work he and his team have been doing. The result Aleks values most? His team!
"Jennifer Kilberg was hands down the reason I decided to upgrade to Campaign Manager and stick with Agency Access. Finding someone you can trust in this industry is tough; being vulnerable and guided with an impartial eye and years of experience from someone like Jennifer is priceless." - Aleksandr Karjaka
Aleks wants other artists in the same position to understand that time is the one commodity you can never get more of. If you value your time, outsourcing your marketing and advertising needs is a no-brainer. You're going to expend effort regardless, so it might as well be on the things that make you uniquely you, and leave the marketing to us, the pros.
About
By exploring every day, unscripted moments, Aleks crafts, and elevates ordinary imagery into iconic works of art.
Specialties
Commercial, Editorial, + Portrait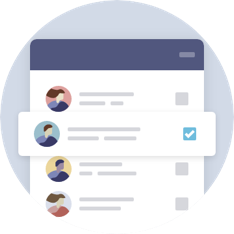 Grow your client list
with Agency Access
Already have an account?
An account with the same email address already exists. To continue, login to your account.
Login
14-day free trial

No obligation

Cancel anytime