Emailer
Create and send beautiful email
Reach out and share your new work with eye-catching emails that are easy to create using beautiful templates designed specifically for image makers.
Try for free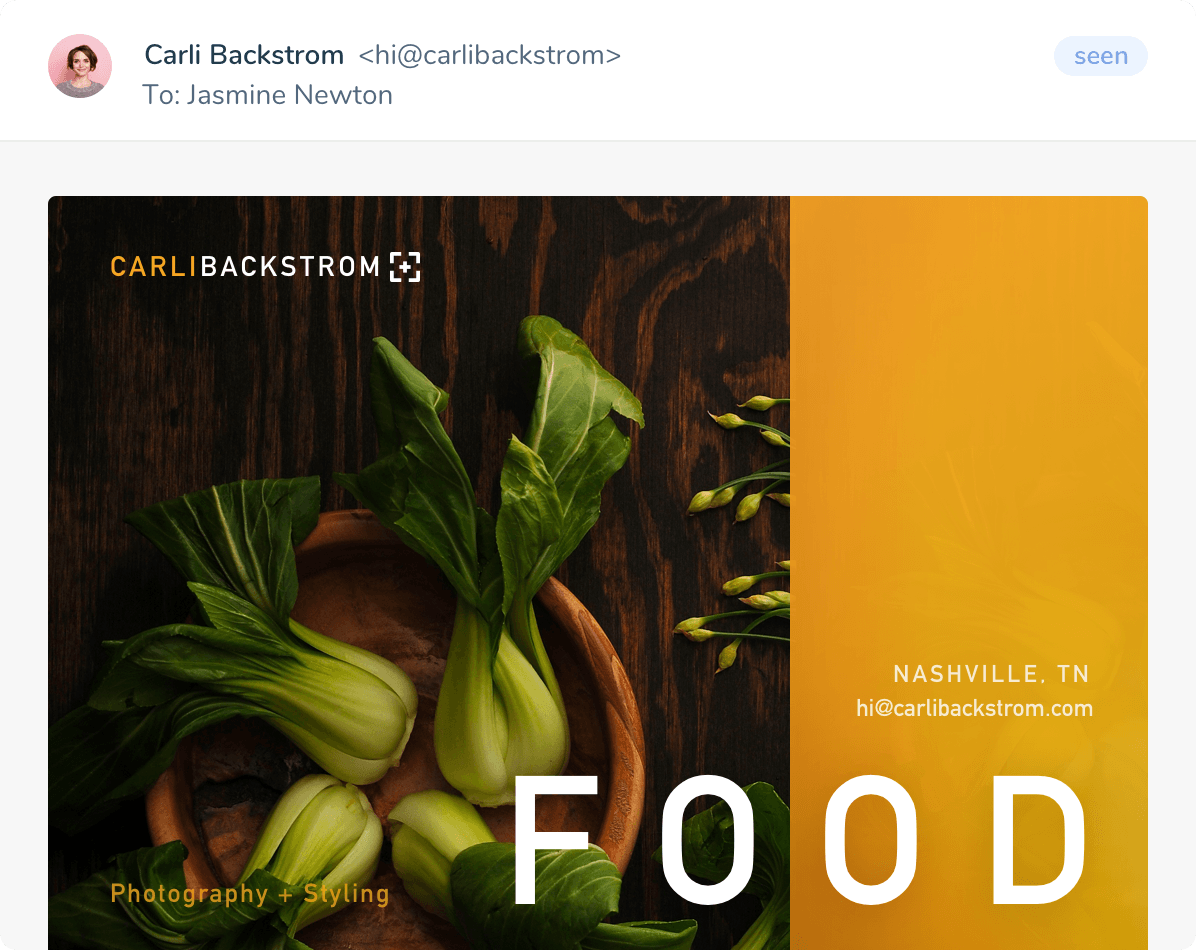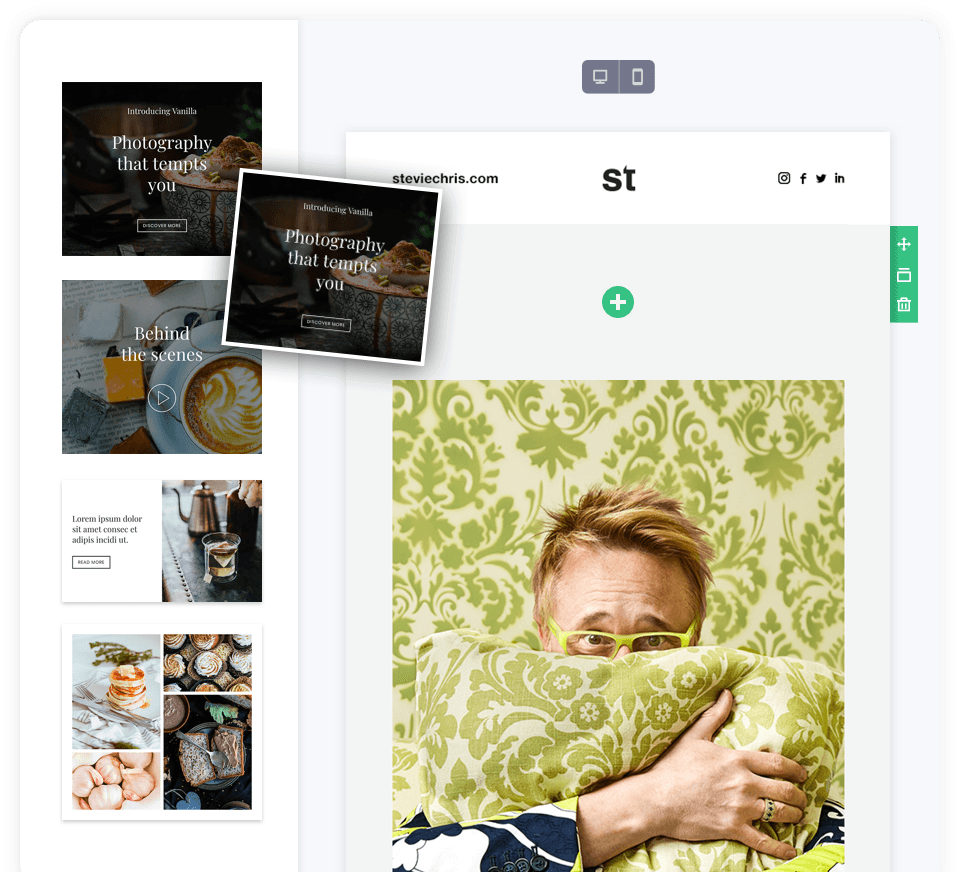 WYSIWYG Builder
Drag and drop your way to self promotion
No need to start from scratch. Use our modular templates to create something so you, it's almost custom. Drag and drop your images into place, see what it looks like while you build, and forget about coding.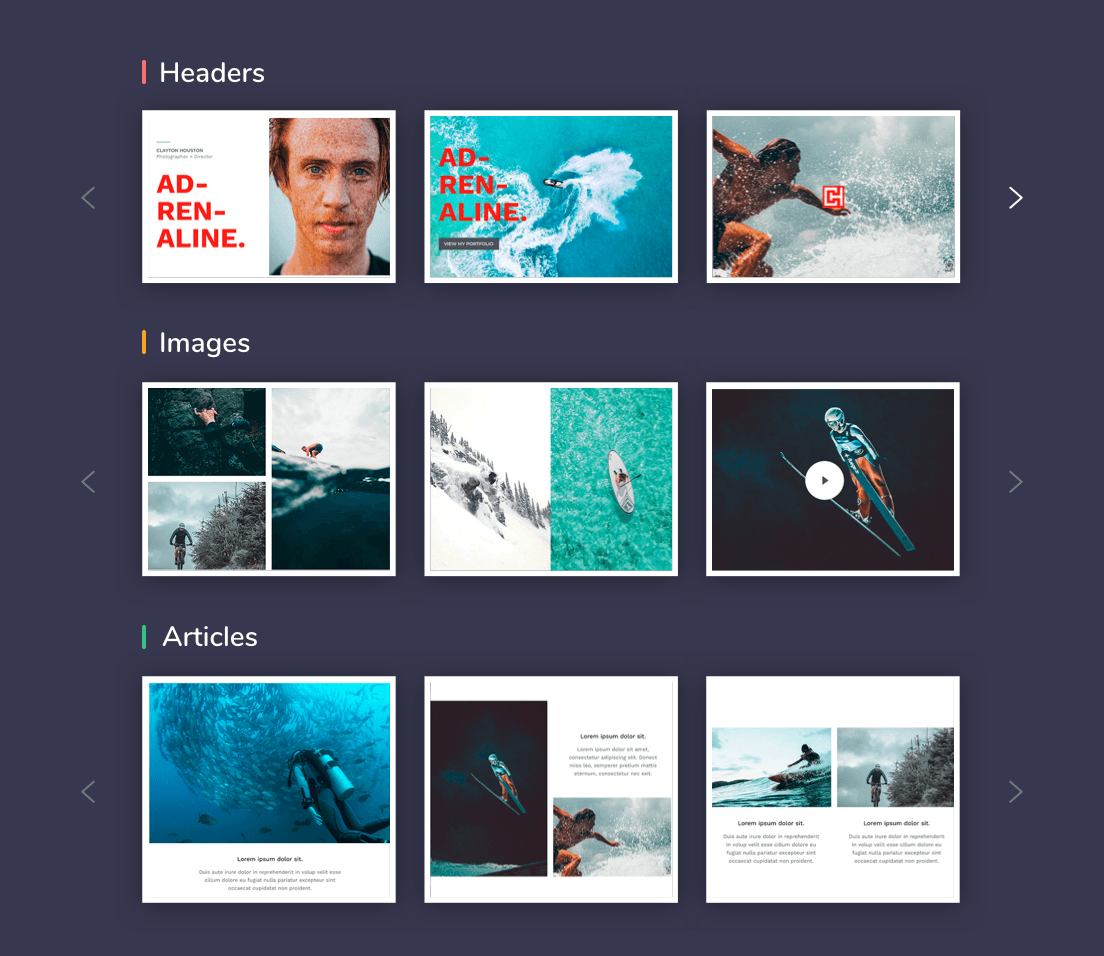 Modular Approach
Mix and match components to create just what you need
No matter what type of email template you need, we've got the perfect module. From newsletters to new work, pick the right header, image layout, article showcase or footer to get the job done.
Our Library
Designer Templates
Created by design experts, you get access to our library of gorgeous email templates. Made to look clean, modern, and above all, professional, these templates make an impact.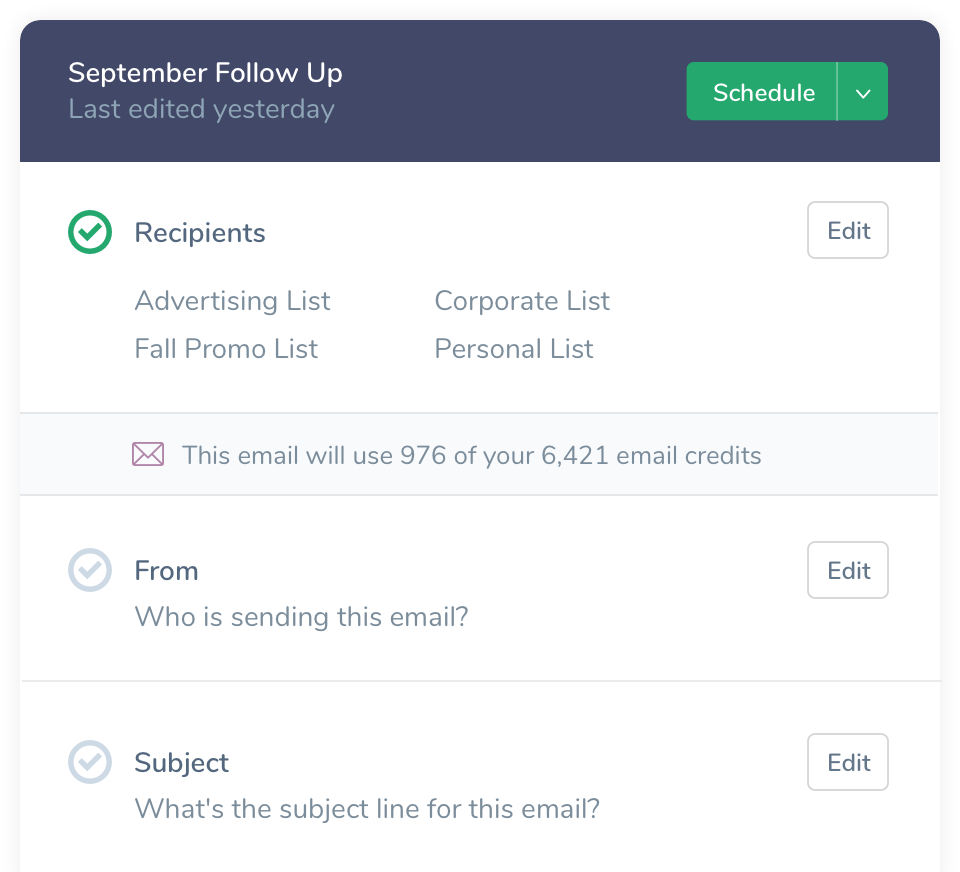 Robust Delivery
Send emails that
get delivered
After all the work you put into creating your email, Emailer makes sure your emails make it to their final destination. We've partnered with one of the industry's leading sending platforms to ensure you get the best deliverability possible.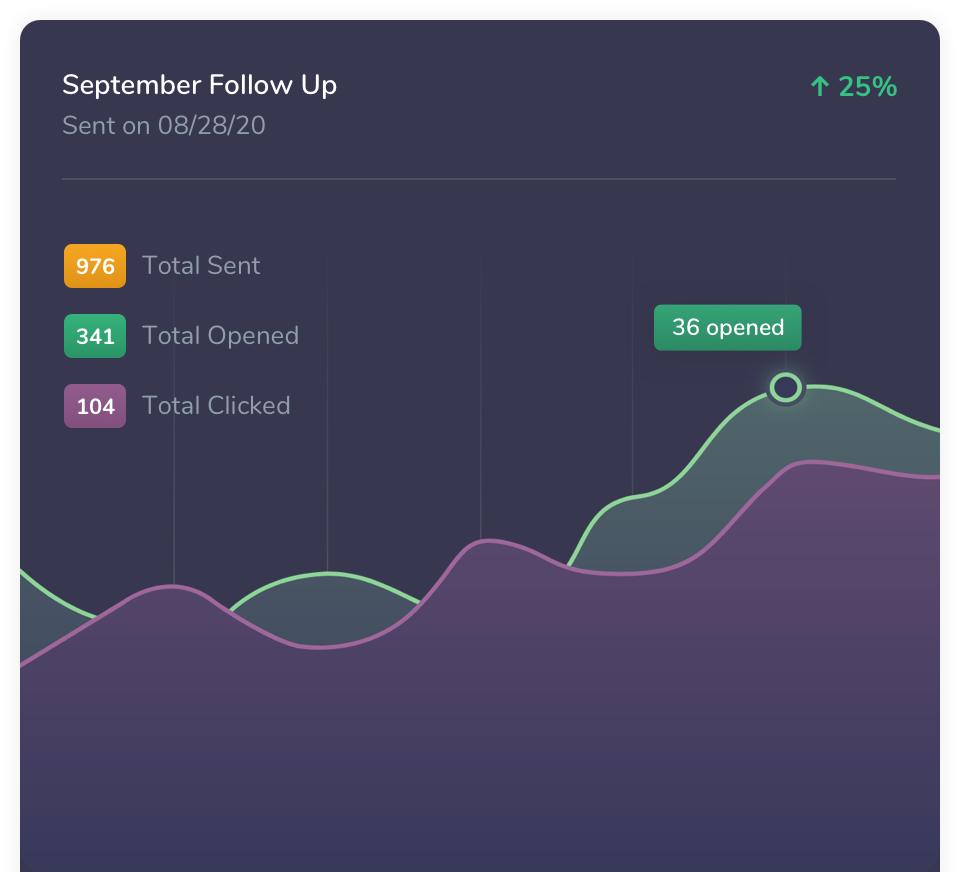 Analytics You Can Use
Track engagement with
real-time statistics
One of the great advantages of email marketing is tracking how well your campaigns are working. See who opened your email, who clicked through and more great info to help you measure success and plan follow-ups.