The Creative Industry Directory
Find and connect with over 95,000 creative contacts at over 25,000 companies with Agency Access.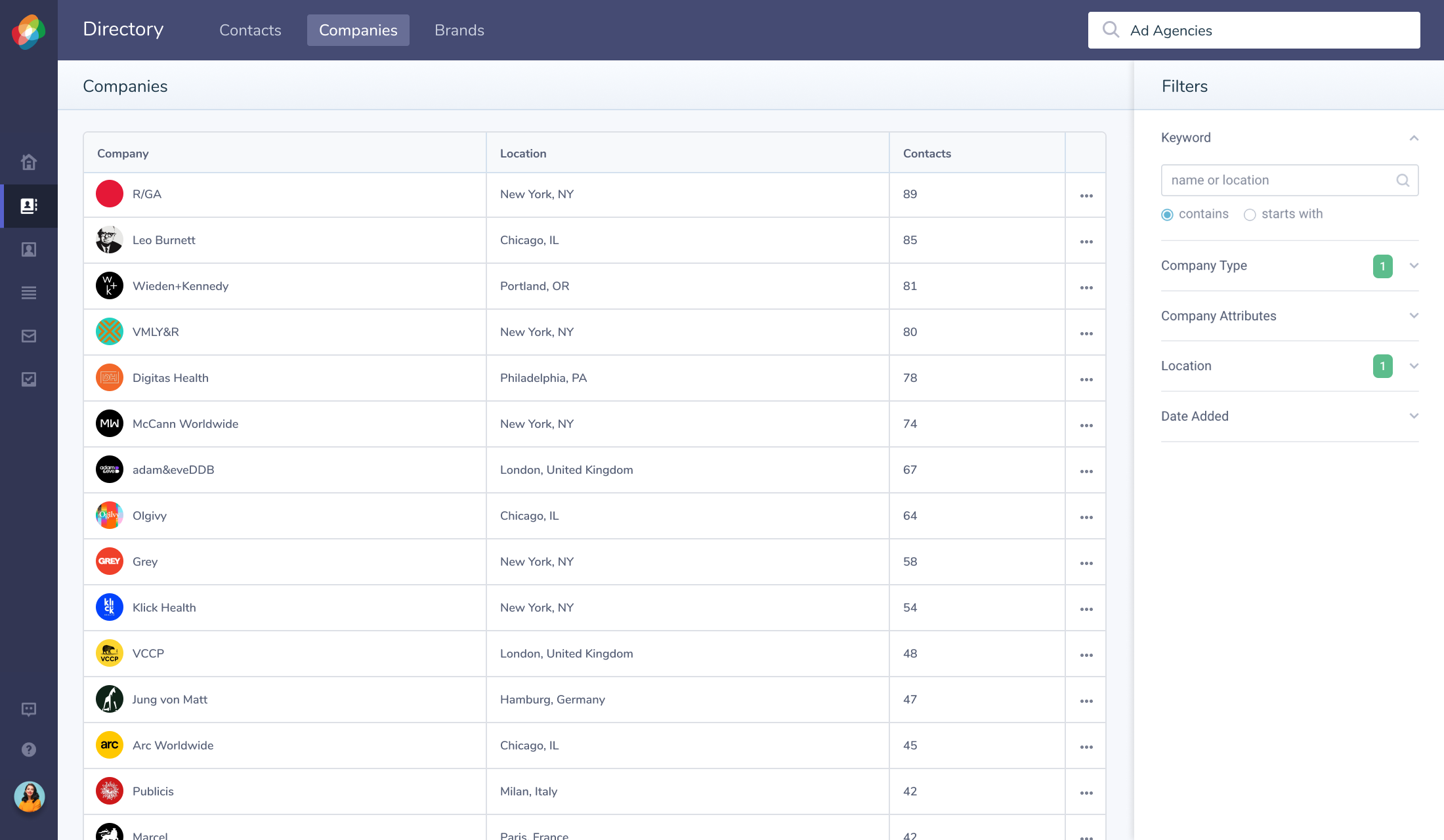 Trusted by 1000's of Photographers worldwide
95,000
Contacts
25,000
Companies
10,000
Brands
Verified
Daily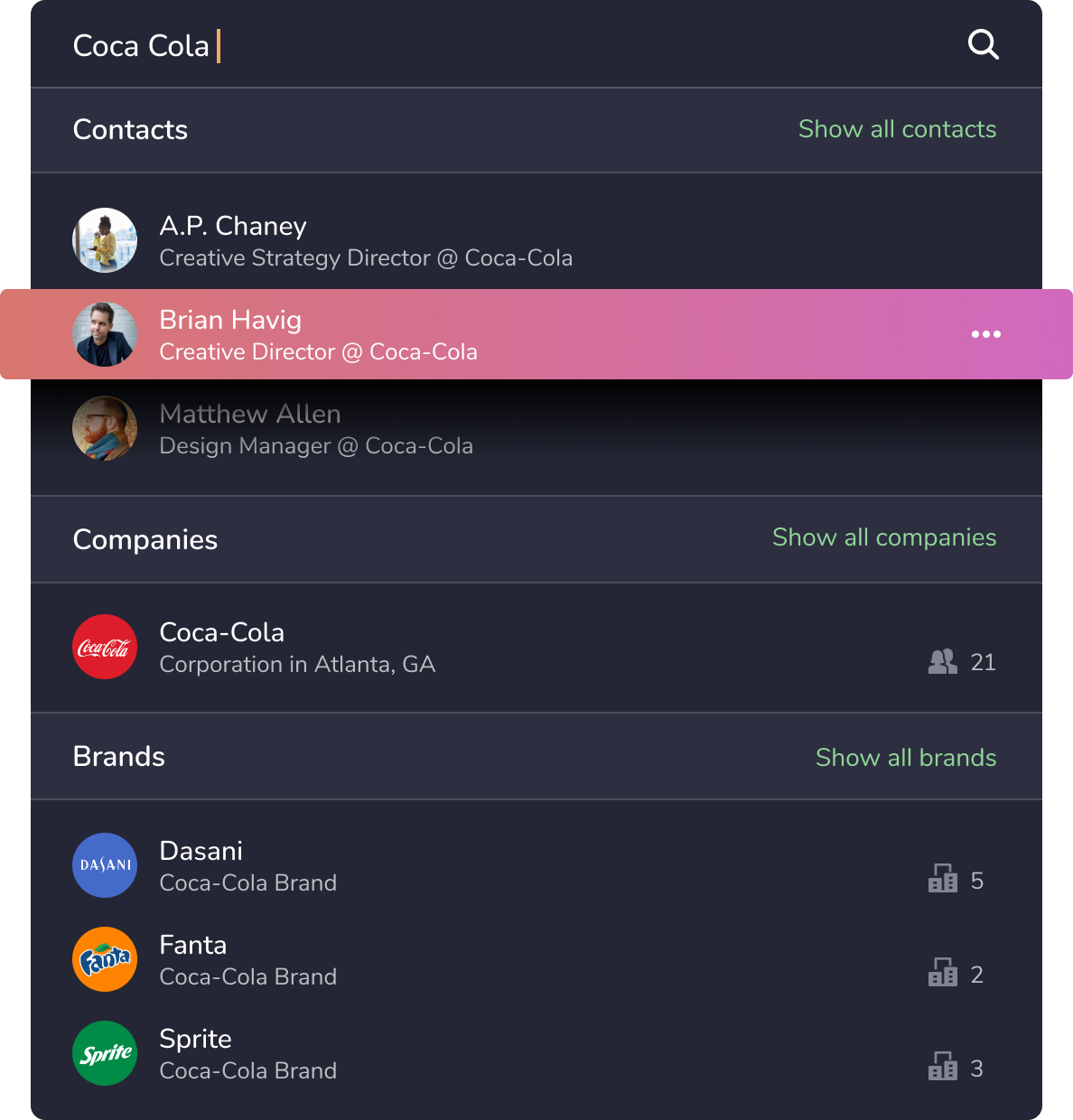 THE DIRECTORY SEARCH
Find your dream clients and thousands more
Our powerful Directory Search — designed specficially for creative industry prospecting — allows you to find and target over 95,000 contacts with laser precision.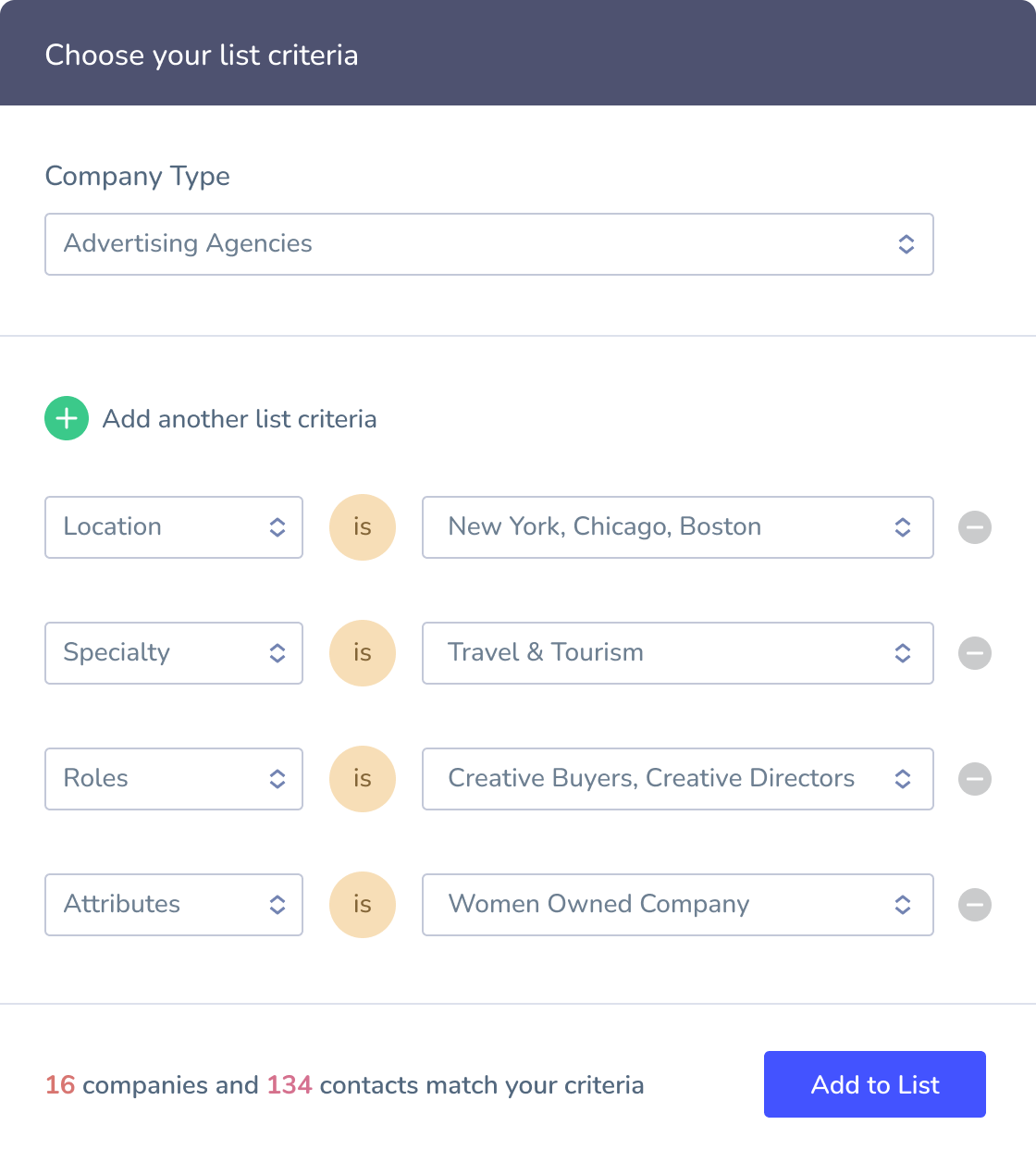 SMART LIST BUILDER
Build targeted mailing lists in
less

no time

Save time by engaging with the right creatives, the first time. Simply specify the types of contacts and companies you want to target, and our Smart List Builder does the rest with pinpoint accuracy.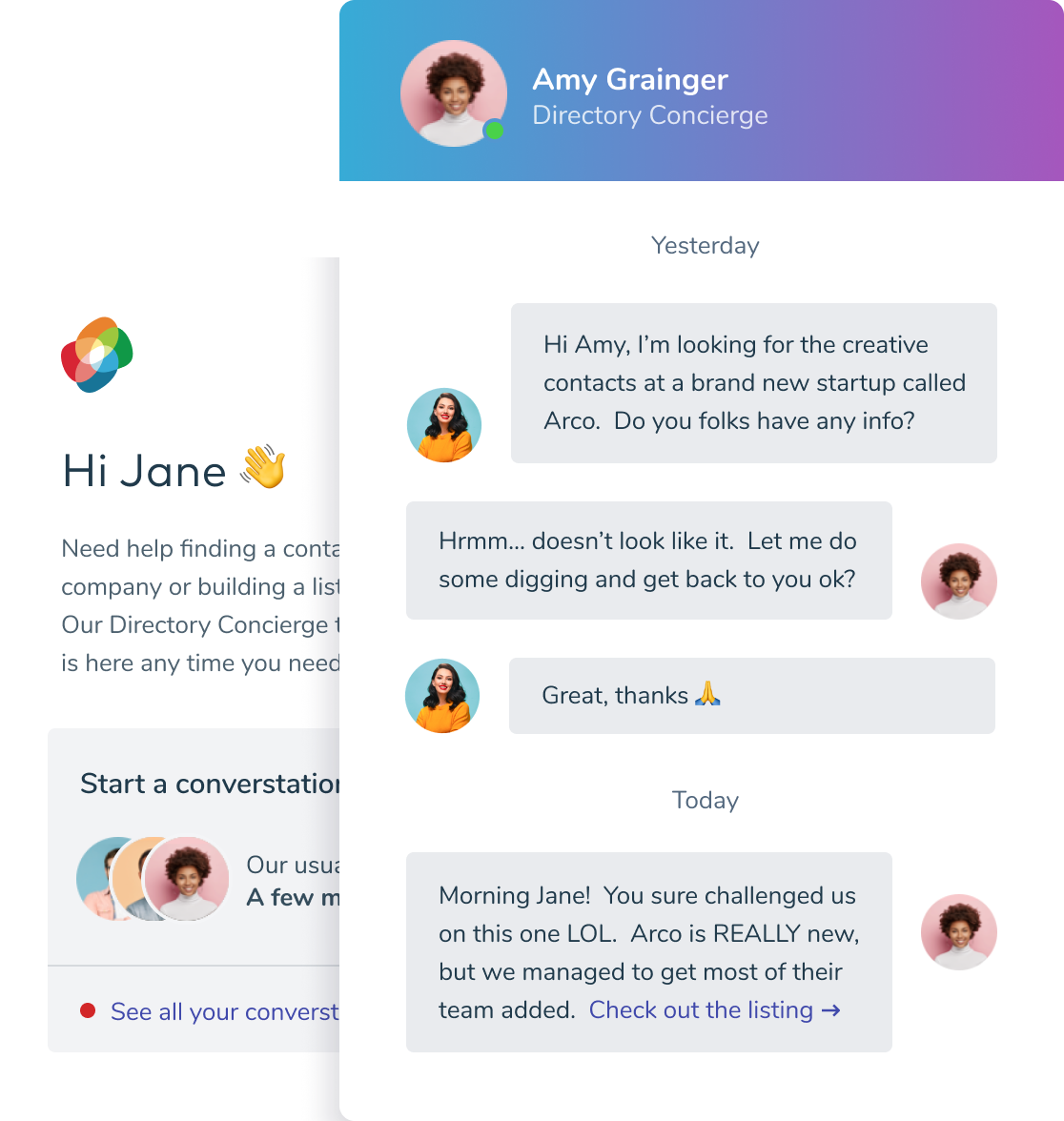 DIRECTORY CONCIERGE
Put a team of industry researchers to work for you
Having trouble finding contacts at a hot new startup? Need a hand identifying the types of contacts who would be receptive to your work? Our Directory Concierge Team has decades of collective research experience and are just a click or call away.
"I've used Agency Access going on 10 years and consider my membership an invaluable investment in my business. The amount of time it saves me with my marketing is staggering and some of my most fruitful relationships — both creatively and financially — are with clients I wouldn't have found on my own."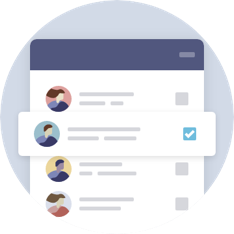 Grow your client list
with Agency Access
Already have an account?
An account with the same email address already exists. To continue, login to your account.
Login
14-day free trial

No obligation

Cancel anytime