Plans that scale with your business
Regional Plans
$

...

$

39

$

69
per month billed annually
1 year membership
Continental Plans
$

...

$

69

$

69
per month billed annually
1 year membership
Global Plan
$

...

$

129

$

69
per month billed annually
1 year membership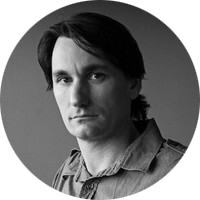 "A few years ago I decided to make the leap and utilize Agency Access' Campaign Manager pro membership. My consultant, Lynn Kyle, helped me restructure my website and focus my work into a cohesive edit. Once we started the emails and direct mail campaign I could see immediate results in the form of engagement on my website. It took a little over a year to land clients from the campaign, but once I did, I've been receiving editorial and corporate work on a fairly regular basis since."
Customize your
membership with add-ons.
Our team of consultants, photo editors, designers and marketing specialists provide guidance or support for nearly any aspect of your business so that you can focus on what you do best.
Design Services
From email templates and postcard mailers to portfolio books and one-of-a-kind special promos, our talented team of designers can help you produce marketing materials that are as professional as you are.
Print and Direct Mail
More than just postcards, we print business cards, tri-folds, custom folds, posters and portfolio books. If you can dream it, we can likely print it using the best papers and finishing options available. We also offer full mail services in house.
Creative Coaching
From portfolio reviews and web editing to social media consulting and portfolio building programs, we have decades of experience and can help you refine your body of work and market yourself like a pro.